Deadline for contributions to Inconsiderate's 3rd Episodeis June 7th!
Dont' forget to check out Episode 2, and post that shit around, because you know it's bangin'.
In the mean time, here's a sneak preview of the 3rd episode's unfinished episode guide, with a little bit of what to expect: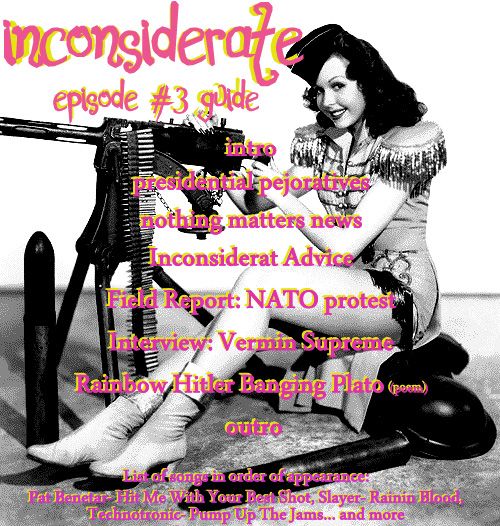 Inconsiderate would like to leave you with this bullshit conservative parody of welfare culture, and suggest that we all embrace it as a literal fucking anthem instead of the sarcastic slight it intends to be…. SWIPE YOUR FUCKING EBT! YOU'RE GOD DAMN RIGHT WE WILL!